Moving To and Living in Williamson County, TN
Posted by Ben Laskey on Tuesday, May 4, 2021 at 11:39 AM
By Ben Laskey / May 4, 2021
Comment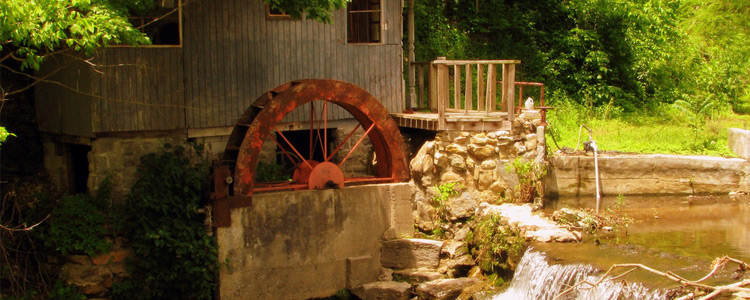 Williamson County is a beautiful community which is located in the state of Tennessee. Encompassing a number of cities and towns, Williamson County is part of the Nashville-Davidson-Murfreesboro-Franklin Metropolitan Statistical Area.
As of 2019, there are just over 238,000 residents who call Williamson County home, which is a considerable jump from the 2010 census, which recorded roughly 183,000. Named for American politician Hugh Williamson, Williamson County is a thriving and diverse community that offers an exceptional quality of life.
Ideally located near Nashville, residents of Williamson County are able to enjoy the best of both worlds, a fast-paced, exciting big city and quiet and peaceful small-town atmospheres. Depending on which area of Williamson County residents choose to reside in, some travel routes into Nashville are quick and easy, making the area perfect for commuters.
View All Homes For Sale in Williamson County, TN >>>
What is the History of Williamson County?
Created by the Tennessee General Assembly in 1799, Williamson County was once a portion of Davidson County. The area was initially inhabited by at least five Native American bands including tribes of Cherokee, Choctaw, Creek, Shawnee and Chickasaw.
In 1800, Franklin, the county seat, was laid out by Abram Murray, who used a portion of land he was granted by Major Anthony Sharp. The entire area was named after Dr. Hugh Williamson of North Carolina.
The Civil War greatly affected the Williamson County area as there were three battles fought on its grounds - Battle of Brentwood, Battle of Thompson's Station and Battle of Franklin. Sadly, the Battle of Franklin resulted in many casualties who were buried in the McGavock Confederate Cemetery, which is the largest private Confederate cemetery in the country.
Heavily focused on farming, the country rebuilt after the end of the Civil War. Over the years' growth was steady; however, with the completion of the Interstate Highway System, there was a rapid expansion in Nashville and surrounding areas. It wasn't until the end of the 20th century that development really took off and the area saw some city's populations double in a matter of 10 years.
What is Real Estate Like in Williamson County?
Throughout these cities are a vast amount of real estate opportunities which range from newly developed condominiums, spacious townhomes, large single-family homes and sprawling estate properties. Real estate in Williamson County encompasses just about every style and size imaginable.
Depending on which area of Williamson County one considers will heavily affect the prices for real estate. For example, Brentwood is a popular city with a median list price of roughly $990K whereas Spring Hill has a considerably lower median, approximately $360K.
Cities and Towns in Williamson County
There are six incorporated places that make up Williamson County and include Brentwood, Fairview, Franklin, Nolensville, Spring Hill and Thompson's Station.
Brentwood:
There are roughly 42,000 residents who live in Brentwood, Tennessee which is located in the northern portion of the county. The city is only 15 to 20 minutes from downtown Nashville and is often considered a suburb.
Brentwood is an affluent city, home to many celebrities, musicians and politicians alike. Residents have access to excellent schools, top-tier amenities and a handful of recreational opportunities.
View All Homes For Sale in Brentwood, TN >>>
Fairview:
Fairview is a small, incorporated area in Williamson County, home to just under 8,000 residents. There are a handful of communities which are dotted around Fairview which are often added to the population, which would bring it up to around 11,000.
Residents of Fairview enjoy a friendly, tight-knit atmosphere. Plenty of amenities and outdoor recreation opportunities make the town a great location for buyers of all walks of life. Fairview is home to Bowie Nature Park which is an expansive, 722-acre park - the largest city-managed park in the state of Tennessee.
View All Homes For Sale in Fairview, TN >>>
Franklin:
Franklin is the county seat of Williamson County as well as a popular city in the area. There are about 78,000 residents who live in Franklin and enjoy a wide range of exceptional amenities, parks, recreational areas and more.
Steeped in history, Franklin is home to a charming historic downtown district which is dotted with unique shops, one-of-a-kind boutiques, family-owned restaurants and historical buildings.
View All Homes For Sale in Franklin, TN >>>
Nolensville:
Established in 1797, Nolensville is home to about 8,300 people. Straddling the aptly named Nolensville Road, the town falls to the east of Franklin and is roughly half an hour from Nashville, Tennessee.
Residents are attracted to Nolensville for its idyllic setting. A blend of rural living which is set ideally close to big city amenities makes Nolensville a perfectly balanced community.
View All Homes For Sale in Nolensville, TN >>>
Spring Hill:
Spring Hill is a charming town in Williamson County with a population of nearly 44,000. Only about 35 minutes from downtown Nashville, Spring Hill is an ideal community for commuters and those who enjoy taking advantage of the big city.
Filled with lovely neighborhoods, scenic parks, well-rated schools and friendly residents, Spring Hill is a great community for those who wish to enjoy a slower-paced lifestyle without giving up access to all the big city amenities nearby.
View All Homes For Sale in Spring Hill, TN >>>
Thompson's Station:
Located halfway between Franklin and Spring Hill, Thompson's Station is a small, rural community of about 6,500 residents. Only 30 miles or so from Nashville, Thompson's Station residents enjoy quick and easy access to the exciting city.
Excellent schools, friendly neighbors, plenty of community events and beautiful natural surroundings make Thompson's Station an idyllic place for many buyers. Affordable real estate and great location are also attractive features of the town.
View All Homes For Sale in Thompson's Station, TN >>>
What is There To Do in Williamson County?
Williamson County is home to endless things to see and do regardless of age or interests. The various cities and towns which make up the county all offer a variety of activities and events. From annual gatherings to special occasions, Williamson County is routinely abuzz with things for the whole family to do.
There are numerous recreational facilities which are dotted throughout Williamson County that are home to a variety of amenities. Gymnasiums, fitness centers, classes and programs are available for residents and visitors to take advantage of.
Tennessee is no stranger to a summer heatwave! When the temperatures begin to rise many families will be looking for a way to beat the heat. There are a handful of community pools and splash pads which are found throughout Williamson County where families are able to cool down, including:
Fairview Recreation Complex-Seasonal Outdoor Pool
Franklin Recreation Complex-Indoor Pool, Seasonal Outdoor Pool and Splash Park
Indoor Sports Complex-Indoor Pool
Brentwood - Seasonal Splash Park
Longview Recreation Center at Spring Hill-Indoor Pool and Seasonal Outdoor
Williamson County Recreation Complex at Nolensville-Seasonal Outdoor Pool
From annual events to holiday traditions, Williamson County knows how to throw a party. Residents in cities and towns all over the area enjoy a wide range of activities which include seasonal traditions to unique events. Found throughout the county are:
Father-Daughter Dances
Kite Festivals
Easter Egg Hunts
Food festivals
The Great Outdoors
Surrounded by acres of natural beauty and filled with parks and open green spaces, residents of Williamson County have ample opportunities to get out and enjoy the great outdoors. The Parks and Recreation Departments throughout Williamson County strive to provide clean and well-cared for spaces for residents of all ages to visit. Popular parks found throughout Williamson County include:
Bethesda Park
Fairview Park
Grassland Park
Heritage Park
Nolensville Park/Bark Park
Timberland Park
Wilkins Branch Mountain Bike Park
Each city and town or incorporated area in Williamson County also features its own parks and recreation spaces which are individually cared for by their respective Parks and Recreation Departments.
A Focus on Education in Williamson County
Education in Williamson County is governed by the Williamson County Schools District. This highly rated district oversees education out of 48 schools mixed throughout the area educating students from kindergarten through grade 12.
Franklin is home to the Franklin Special School District which administers education out of eight schools from kindergarten through grade 8.
The Williamson County School District operates 28 elementary schools as well as one K-8 school. There are 12 middle schools throughout the county and 10 high schools as well.
Schools served by the Williamson County School District strive to provide welcoming and safe learning environments which encourage students to reach their highest potential. With a heavy emphasis on academic excellence, WCS also offers students many extracurricular programs and enrichment activities to participate in.
For families who are interested in alternative education options, Williamson County is home to a number of private schools offering both religious and non-religious instruction.
Art and Culture in Williamson County
Williamson County is filled with extensive art and cultural scenes which make their way throughout the cities and towns. From museums to historical districts, the culturally rich communities have played significant roles in the state and country's history. Along with the districts found throughout Williamson County, nearby Nashville is one of America's largest music cities, home to many concert venues, music clubs and bars.
Found in Williamson are a number of war memorials and historic buildings. As mentioned above, Williamson County was the site of three major battles during the Civil War which include the Battle of Brentwood, Battle of Franklin and Battle of Thompson's Station. The cities and towns where these battles were held offer a plethora of information regarding these events, which can be found in museums, historical buildings and through battle re-enactments.
For those wanting to check out some of these sites and dive deeper into the county's history, the following are recommended:
Fort Granger
Carter House
Fort Nashborough
Fort Negley
The Hermitage
McGavock Confederate Cemetery
Shopping and Dining in Williamson County
Williamson County is filled with a diverse collection of retailers, services and shops which aim to provide everything from everyday necessities to one-of-a-kind finds. Many of the town's downtown districts are dotted with locally owned boutiques and unique shops. For larger shopping trips, Williamson County is also home to many large malls and plazas which offer national chain stores and a wide range of services. Some of the most popular shopping districts in Williamson County include:
CoolSprings Galleria:
Located in Franklin, CoolSprings is an expansive, enclosed mall that is home to over 160 stores. Offering everything from clothing, home decor, electronics and dining, CoolSprings is one the most popular shopping centers within the county.
The Crossing of Spring Hill:
As the name suggests, The Crossings is found in Spring Hill and offers 94 different retailers under one roof. Visitors can take advantage of the diverse collection of shopping available encompassing everything from big-box stores to one-of-a-kind shops.
Williamson County offers an exciting dining scene offering up a variety of restaurants, cafes, bistros and more. From home-town southern cooking to ethnic eats, the options are endless for hungry residents and visitors, including favorites:
First Watch:
Offering up an award-winning menu, First Watch is a must-try for anyone in the Spring Hill area. Fresh, locally sourced ingredients make for the most delicious dishes and ensure patrons are never disappointed with a meal. Serving breakfast, brunch and lunch, First Watch will impress even the most experienced foodies.
1982 Leipers Fork:
A hidden gem in Williamson County, 1982 Leipers Fork is hailed as a "must-try" for anyone traveling to the Nashville area. A small, intimate setting offers a unique dining experience and a raved-about menu filled with carefully crafted dishes are part of the reasons people keep coming back time and time again.
Cork & Cow:
Located in Franklin, Cork & Cow is as delicious as it is charming. Specializing in steak and seafood, Cork & Cow also impresses with an extensive wine and cocktail menu. Not only is the venue known for its excellent food, but many guests have also gone on to rave about the attentive and friendly staff.
There are a number of reasons one might be considering a move to Williamson County. Whether wanting to relocate for work-related purposes or just simply wanting a change of scenery, Williamson County will not disappoint. Chock full of exceptional towns and cities, Williamson County offers friendly neighborhoods, excellent schools, top-tier amenities, top-notch recreational opportunities and beautiful natural scenery. Top if all off with being nestled beside one of the most exciting cities in the county, Williamson County really does offer it all.