Moving To and Living In Spring Hill, TN: The Definitive Guide
Posted by Ben Laskey on Wednesday, November 25, 2020 at 1:33 PM
By Ben Laskey / November 25, 2020
Comment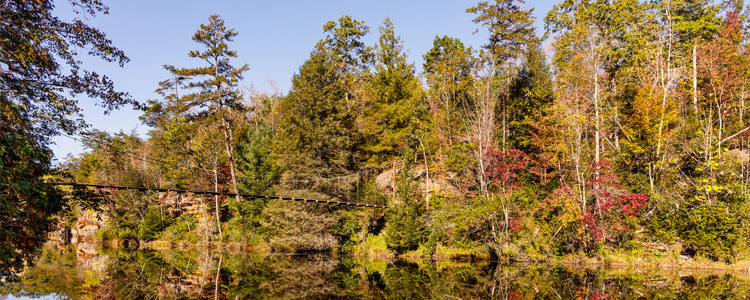 Spring Hill is a thriving city in Tennessee located 30 miles south of Nashville. The city is known to be one of the fastest growing cities in all of Tennessee and has rapidly grown in both population and economy.
The population of Spring Hill is approximately 43,769 as of 2019, which is up from the 2010 census that indicated a population of 29,036. Those looking to potentially reside in the area will find a healthy balance of new, modern housing developments as well as historic properties dating back to the Civil War.
Being conveniently located within a 35-minute drive to the famous Nashville, Tennessee, locals of Spring Hill have easy access to one of the most historic and well-known cities in the United States with a plethora of activities and entertainment available.
What is the history of Spring Hill?
The very first settlers to Spring Hill included Albert Russell who arrived in 1808 and built the first home on what would become Spring Hill land. The area became established as a city in 1809. Travellers continued to come to the land and development of the area quickly grew. Many of the settlers found that the land was rich in soil and perfect for agricultural growth. The city rapidly came to have a reputation of fine farming land and cash crops and livestock became a staple to the city's income.
Spring Hill played a key part in the Civil War as it was the site of what is now known as the Battle of Spring Hill in late November of 1864. The land took quite a beating during this battle and much of the pastures and agriculture was destroyed.
After the war, however, the city began to rebuild. Spring Hill got right back into the agricultural industry and became known nationally for breeding livestock and excellent quality crops. The area was filled with gorgeous mansions, estates, beautiful churches, and large plantations. Many of the original homes still stand today, which Spring Hill preserves with great pride.
One of the most famous historical structures that has been preserved over the years is Rippavilla Plantation. This two-storey brick antebellum-style home (including a carriage house, the original slave cabin, a school-house, several barns, and the historic Cheairs Cemetery) sits on 98.4 acres of beautiful grounds. This outstanding plantation now belongs to the City of Spring Hill and is a functioning museum open to the public.
In the 1980s, the city, which up until this point had been primarily an agricultural-based economy, switched gears with the erection of the General Motors, Saturn Plant. The plant brought in many new residents and the city began to grow from a simple farming town to a thriving city as more and more businesses came about and Spring Hill gained an art scene and became more attractive to the average Joe.
Spring Hill has continued to grow over the last few decades, branching out in the retail district, establishing some of the finest educational facilities in the state, and developing more and more homes and neighborhoods for the growing population.
What is Real Estate like in Spring Hill?
Spring Hill is made up of over 275 homes and condominiums. The real estate in this fantastic city consists of a perfect balance of old and new. Some of the homes have been a part of the area since the 1800s and some of them were built in the last decade. Whatever the design, Spring Hill has a wide variety of move-in-ready free-standing homes as well as townhomes and condos.
The median sales price for a home in Spring Hill is $359,900. Some of the less expensive single-family homes range in the low $200,000s, but there are also a few stately mansions costing up to $9 million.
Additionally, there are many rental properties to be found in Spring Hill. These rentals range in cost between $960 to $2,500 per month.
Neighborhoods
Spring Hill is made up of some of the top-rated neighborhoods in the state. The areas found within Spring Hill are very family-friendly. Between the low crime rate, the affordable homes, and some of the highest-ranking schools in Tennessee, any family would be overjoyed to call this city "home."
In the north/northwest area of the city sits The Arbors at Autumn Ridge and Brixworth, two of Spring Hill's finest neighborhoods. The Arbors is a high-quality custom home development that offers luxury homes at affordable prices. Brixworth is another new home development that offers the quiet atmosphere of a neighborhood surrounded by mature forests and winding country roads.
In the southeast region of Spring Hill is Dakota Pointe. This fantastic neighborhood was built in the early 2000s and consists of single-family homes, condominiums, townhouses, and lofts. This family-friendly neighborhood is surrounded by award-winning schools of Williamson County.
Central Spring Hill, just off the main roads, is home to several large estate properties. These spectacular homes were built in the mid-1800s and kept in wonderful shape over the years. These stately mansions can be found on expansive properties and offer residents the best of both worlds: a little slice of the original Spring Hill as well as the modern convenience of shops and restaurants downtown.
What is there to do in Spring Hill ?
Spring Hill is home to all the standard entertainment and activities of a typical small city. This includes movie theaters, shopping malls, parks and recreational facilities, golf courses such as Kings Creek Golf Club, etc. But one of the best perks of living in Spring Hill is its proximity to the famous Nashville, Tennessee, a.k.a. "Music City" and all the incredible amenities offered there.
"The home of country music" is a thriving entertainment district. Due to the fact that Nashville is the second largest music production center in the US (beat only by New York City), this booming city offers a vibrant nightlife filled with live music, top-quality clubs and bars, and all the entertainment you could ever want!
Another perk of living close to Nashville is the proximity to such a large university community. The residents of Spring Hill are privy to the incredibly unique college scene without having to live at the heart of it. Locals can take a day-trip to Nashville to explore all the latest trends in dining, shopping, and music without the headache of constantly being at the center of it all.
The Great Outdoors
Spring Hill is surrounded by and filled with amazing parks and recreational facilities. The parks and recreation department of the city strive to provide clean, safe, and accessible facilities, parks, and open spaces.
There are five official park facilities in Spring Hill. These include:
Harvey Park (which is host to the annual Spring Hill Farmers Market that runs between May-September)
Evans Park
McLemore Park
Fischer at Port Royal
Walnut Street Skate Park
All of these well-maintained areas provide safe and enjoyable recreation areas for the residents of Spring Hill. Many hiking trails, athletic courts, and children's playgrounds can be found at each destination, guaranteeing the satisfaction of adults and children alike.
Along with the many parks and facilities, Spring Hill is also home to many family farms that offer excursions and experiences. Keeping to the agricultural roots of the city, the Wilson Family Farm and Wagner Berry Farm are both open to the public, where visitors will find petting zoos and berry-picking excitement. For a more active adventure, visit the Creekside Riding Academy and Stables for an afternoon trail ride.
Education in Spring Hill
Since Spring Hill is made up of two separate counties (Maury County and Williamson County), the city falls under the jurisdiction of both school boards: Maury County Public Schools and the Williamson County School District. Both of these award-winning school boards boast of providing top-quality education and care to its students.
Maury County Public Schools provides education to over 12,260 students ranging from pre-kindergarten through 12th grade. MCPS was established in 1873 and consists of 21 elementary, middle, and high schools.
Williamson County School District is home to over 40,000 students ranging from pre-kindergarten through 12th grade. This large school board is made up of 48 different schools, three of which recently opened up in the 2018-2019 school year. This rapidly expanding school board is the 6th largest in Tennessee.
Spring Hill offers a mix of private and public schooling to its residents. The two public school boards serving the city contain 14 schools in the area, including some of the highest-ranking schools in the state. Alternatively, there are also three privately-run school options, including one religious academy.
Arts and Culture
Spring Hill is nothing if not a hub for cultural exploration. The city is home to a myriad of museums and historical landmarks that highlight the rich history of the area. On top of the cultural landmarks of Spring Hill, Nashville is close by and is home to one of the most creative and artistic communities in all of the United States.
Rippavilla Plantation has been preserved and maintained since its use in the Civil War. The mansion was used as headquarters for generals and officers throughout the war and the 98-acre plot of land has been transformed into an educational museum displaying the hectic times that the plantation survived.
Thirty minutes north will bring visitors to both Fort Nashborough and Fort Negley. The former is a reconstruction of the original settlement and the latter is a semi-restored Civil War battle fort. Both are open to the public to soak in even more of Tennessee's history and culture.
The Hermitage is the former home of President Andrew Jackson. Another plantation-turned-museum, this is one of the largest presidential homes, as well as the most visited, that is open for public viewing. Another option for an educational day-trip is the Tennessee State Museum as well as The Parthenon, a full-scale replica of the original located in Athens.
Restaurants and Shopping
Spring Hill is home to a diverse selection of incredible dining establishments. There is, of course, a wide variety of familiar franchises, but there's also an opportunity to discover unique, locally-owned and operated restaurants. With a wide range of ethnic tastes, Spring Hill consists of every type of food imaginable from traditional American southern comfort foods to sushi bars to fine italian dining. Another excellent option is one of the many craft breweries and distilleries where locals can indulge in something out of the ordinary.
The Crossings of Spring Hill is a shopping mall consisting of 94 retail stores plus a wide variety of restaurants. This popular shopping complex is home to all the familiar favorites including big-box stores as well as smaller boutique shops.
Spring Hill Antiques Mall is a unique shopping experience that has been a staple in the Spring Hill community for many years. Made up of dozens of separate stalls, the Antiques Mall has an incredibly diverse selection of antiques, collectables, and unique giftware.
Downtown Spring Hill is made up of a variety of restaurants and shops. Many of these retail businesses are locally-owned, one-of-a-kind stores that offer custom and hand-crafted products. Among these shops are custom furniture stores, clothing boutiques, locally-made jewellery shops, and so much more. Any local or visitor to Spring Hill's retail district is bound to find a treasure or two.
Potential residents of the city of Spring Hill have many "Pros" to add to their list. Families have the assurance of finding a safe neighborhood surrounded by award-winning schools in both Maury and Williamson County as well as many options of entertainment and a large assortment of activities for children and adults alike to partake in and enjoy.
Young adults and freshly independent people will enjoy the proximity to a young and inspiring city such as Nashville. The thriving music and entertainment scene is a huge draw for the younger crowd plus the opportunities awaiting creative young minds abound in such a fantastic and artistic area.
Whether finding the perfect family home or starting a new life in an exciting city, Spring Hill is the perfect option for all to consider.