Moving To and Living In Brentwood, TN: The Definitive Guide
Posted by Ben Laskey on Tuesday, June 15, 2021 at 10:27 AM
By Ben Laskey / June 15, 2021
Comment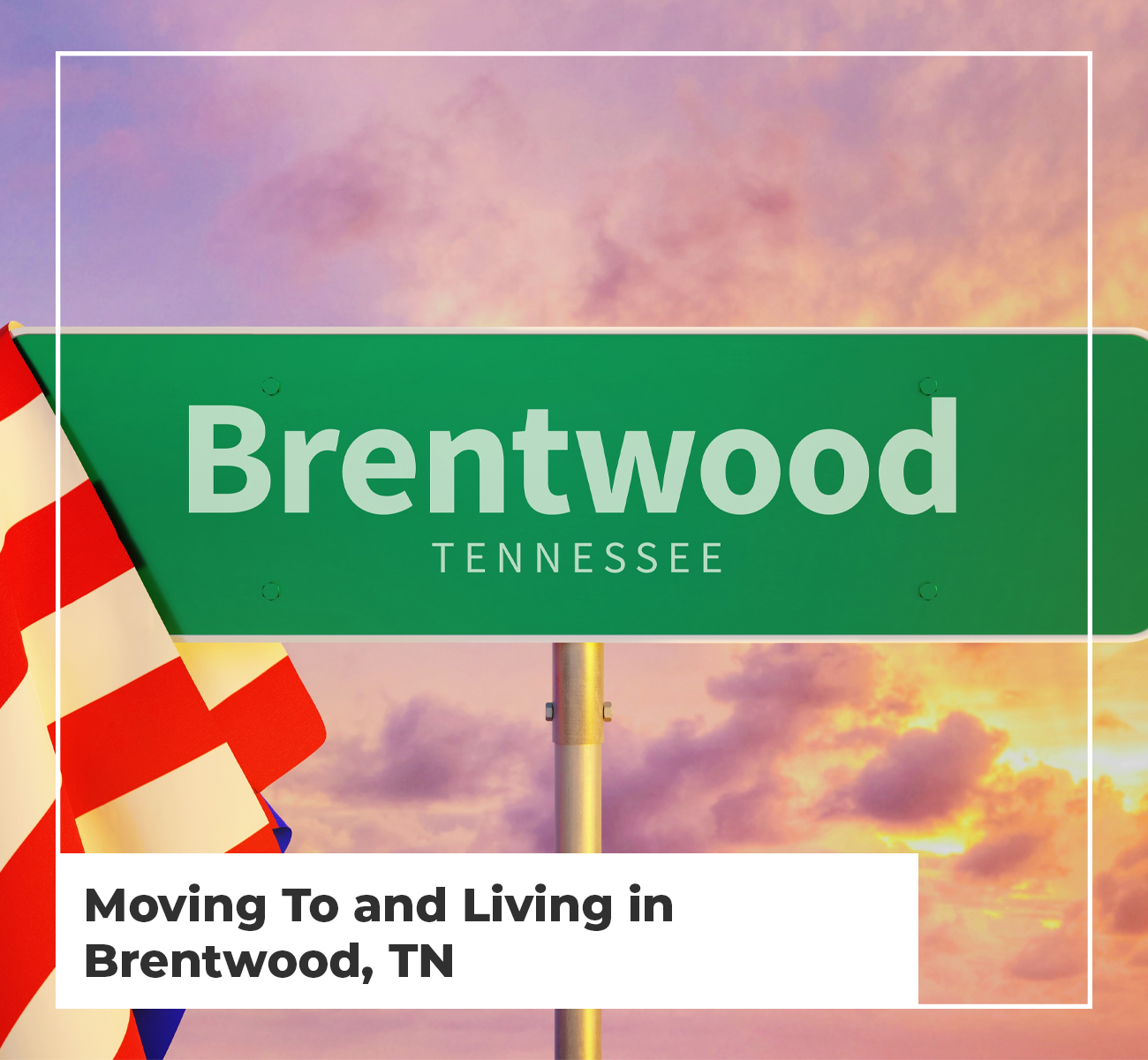 Though Brentwood, TN is often considered a suburb of nearby Nashville, anyone who resides in the city or even have just visited, quickly come to realize it is so much more. Nestled in Williamson County, halfway between Nashville and Franklin, Brentwood is home to roughly 43,000 residents.
A beautiful and historic city, Brentwood offers exceptional real estate options, a wide range of amenities, stunning parks and recreation spaces and some of the best schools in the state. Regardless of where one hails from, Brentwood is filled with friendly faces and safe communities, making the city ideal for all who desire to live there.
View All Homes For Sale in Brentwood, TN >>>
Though Brentwood is an impressive city in its own right, it definitely doesn't hurt that it falls just over 10 miles from downtown Nashville. This adds to its attractive qualities especially for families who are looking for idyllic suburban neighborhoods and commuters who don't want to be stuck making long trips to work.
History of Brentwood
Brentwood has a rich history that dates back thousands of years when prehistoric Native Americans occupied the area. Evidence of the Mississippian culture people was unearthed during the development of the Meadowlake subdivision as well as the library site on Concord Road.
Early European-American settlers first made their way to the area in the late 1700s, with families headed by James Sneed, Robert Irvin Moore, Thomas Hardeman, Gresham Hunt, Samuel and Andrew Crockett, and John Edmondson. Families received land grants due to the men's service during the Revolutionary War, and some sites are still standing today.
During the American Civil war, much of Brentwood was destroyed in battle. After the war, a large portion of land was leased and sold to freedman sharecroppers and tenant farmers with Tobacco being the crop of choice, which proved to be a stable industry for over 100 years.
Slowly, Brentwood was rebuilt, with many businessmen and merchants from Nashville buying old plantations and farms. They would use these lands to revive fox hunting as well as raise horses.
Though Brentwood has a lengthy history, it was not officially incorporated as a city until 1969, which was the same year that the interstate was built. This brought in a new period of commercial and residential growth, one which the city had not previously seen.
Today, Brentwood is a thriving and exciting city that, though deeply rooted in the past, looks to an exciting tomorrow.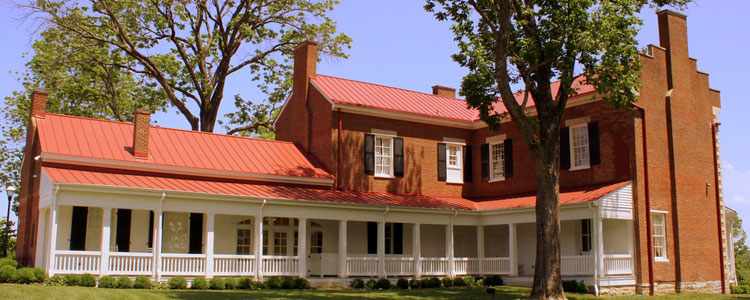 Brentwood Real Estate Market
Brentwood has a diverse real estate market that encompasses many different budgets, styles and sizes. There is a place for everyone in Brentwood, from those in the market for a cozy, starter bungalow to spacious, executive estates.
Many different homes can be found throughout the neighborhoods which make up Brentwood. The majority of properties available are single-family detached homes. Single and two-story homes can be found in almost all of the city neighborhoods, both mature and newly developed.
There is a wide selection of condominiums, townhomes and apartments also available which are perfect for first-time buyers, empty nesters or busy travellers.
Brentwood is also known for its expansive luxury real estate market. Dotted throughout the city and along its outskirts are an impressive collection of sprawling estates, custom-built mansions and jaw-dropping homes.
Prices for homes for sale in Brentwood typically fall on the higher end when considering surrounding cities. Though Brentwood is less expensive than both Oak Hill and Forest Hills, it is considerably more than towns such as Franklin and Nolensville.
The median list price for homes for sale in Brentwood surpassed $1 million in 2021.
Neighborhoods Throughout Brentwood
Brentwood is made up of a handful of friendly and safe neighborhoods. Buyers can choose from any number of communities and find quality real estate, safe streets, and great access to well-rated schools, parks, and city amenities.
Brentwood, TN neighborhoods:
A collection of 45 luxury residences that offer between 4,000 and 11,000 square foot homes. Properties can reach up to an acre in size and the entire community is just minutes from many of the city's best dining, shopping and entertainment options. Homes for sale in The Laurel's typically begin over $1 million.
A private and secluded neighborhood, Glen Abbey consists of 50 executive homes which span approximately 100 acres. Homes within the community are large, custom-built estates by popular Tennessee builder, Turnberry Homes. Prices in the community also see starting points of $1 million +.
Nestled off of Interstate-65, is the beautiful, single-family neighborhood of Hemmingwood. A well-established community, Hemmingwood was developed in the 1980s and offers a collection of well-appointed homes. Residents are attracted to the quiet neighborhood for its friendly atmosphere and ideal location for many of the city's top amenities. Prices for homes in Hemmingwood range between mid $300K's to upper $700K's +.
Sonoma is an executive neighborhood in Brentwood that was built over a 5-year span from 2008 to 2013. Homes in the community are expansive and luxurious, offering exceptional quality and many desirable upgrades. Along with the plenty of square footage provided, lots in Sonoma are also large, with some being around 3 acres. This sought-after community sees asking points which typically start around $1 million +.
Nestled among rolling hills and forested open space is the luxury neighborhood of Hampton Reserve. A single-family home community, Hampton Reserve is a collection of 87 custom homes. Residents enjoy being close to Brentwood, as well as the many exciting entertainment venues found in Nashville. Ranging between $1- and $4 million, Hampton Reserve is a desirable neighborhood.
Things To Do in Brentwood, Tennessee
Along with all the typical entertainment venues one would find in a town, such as movie theaters, recreational facilities, golf courses and shopping malls, Brentwood is also filled with unique activities. Residents and visitors from around the city enjoy visiting places such as:
Brentwood Public Library
YMCA at Maryland Farms
Urban Air Trampoline & Adventure Park
If you aren't opposed to heading slightly outside of town, there are many further opportunities for fun and excitement at locations such as:
The Zoo at Grassmere (Nashville)
Discovery Center at Murfree Spring (Murfreesboro)
Gentry's Farm
Monkey's Treehouse (Bellevue)
Enjoy the Great Outdoors in Brentwood
Parks, recreation areas, open green spaces and more are sprinkled throughout Brentwood offering idyllic settings for family walks, romantic picnics or a pick-up game with friends. Regardless of where you reside in the city, you are most likely only a short distance from one of Brentwood's well-cared-for parks. Parks in Brentwood include:
Concord Park
A 40-acre site, Concord park surrounds the Brentwood Public Library and includes features such as walking paths, bike paths, practice fields and open green space.
Crockett Park
Set along Volunteer Parkways is Crockett Park, which plays host to many of Brentwood's community events. From Independence Day celebrations to a series of summer concerts, there is always something fun and exciting happening in Crockett Park. The park is also home to the historic Cool Springs House and the Eddy Arnold Amphitheater.
Granny White Park
Spanning 32-acres, Granny White Park is filled with amenities for visitors to enjoy. Walking and exercise trails, tennis courts, multi-use athletic fields, baseball/softball fields and a well-equipped children's playground are just a few of the park's features.
Other parks located in Brentwood include;
Flagpole Park
Marcella Vivrette Smith Park
Margaret Hayes Powell Park
Maryland Farms Greenway Trail
Owl Creek Park
Primm Park
River Park
Tower Park
Wikle Park
Windy Hill Park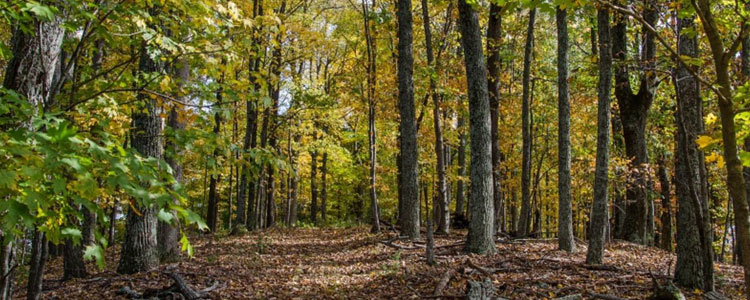 Art and Culture in Brentwood
One would assume that due to its close proximity to Nashville, Brentwood wouldn't have a thriving and diverse art and culture scene. Well, you would be incorrect. Brentwood is home to many exciting venues, art galleries, and cultural centers. Some of the favorite include:
Town Center Theatre Ticket
White Rose Gallery
Vanderbilt Dyer Observatory
Tennessee Agricultural Museum
Thanks to Brentwood's rich history, there are a handful of heritage sites throughout the city. Locations such as Fewkes Mound Archeological Site, Belle Meade Historic Site, Historic Travellers Rest and Mayfield House are all within minutes of Brentwood.
Education in Brentwood
Brentwood is an extremely family-friendly city, and as such, there are a great number of students who reside in the area. Understanding the importance of excellent education, the Williamson County School District, which serves Brentwood and surrounding areas, offers students top-quality schooling.
Some of the highest-ranked schools within the state and country are located in Brentwood and together, with the support staff and partners of the community, ensure each student is given every opportunity they need to succeed in the future.
There are 8 elementary schools which are located in Brentwood. These schools include:
Crockett Elementary School | 9019 Crockett Rd, Brentwood, TN
Edmondson Elementary School | 851 Edmondson Pike, Brentwood, TN
Grassland Elementary School | 6803 Manley Ln, Brentwood, TN
Jordan Elementary School | 9714 Split Log Rd, Brentwood, TN
Kenrose Elementary School | 1702 Raintree Pkwy, Brentwood, TN
Lipscomb Elementary School | 8011 Concord Rd, Brentwood, TN
Scales Elementary School | 6430 Murray Ln, Brentwood, TN
Sunset Elementary School | 100 Sunset Trail, Brentwood, TN
Students attending middle school will choose from one of the following:
Brentwood Middle School | 5324 Murray Ln, Brentwood, TN
Sunset Middle School | 200 Sunset Trail, Brentwood, TN
Woodland Middle School | 1500 Volunteer Pkwy, Brentwood, TN
Brentwood Academy (Private) | 219 Granny White Pike, Brentwood, TN
There are two high schools in Brentwood, both of which are highly rated:
Brentwood High School | 5304 Murray Ln, Brentwood, TN
Ravenwood High School | 1724 Wilson Pike, Brentwood, TN
Shopping and Dining in Brentwood
Brentwood has a diverse and exciting dining and shopping scene. Residents can easily find all the necessities of everyday life at the city's many grocery stores, pharmacies, and malls.
Cool Springs Galleria is a large shopping center located off of Interstate 65 which houses a host of stores, retailers, services and more. Mixed throughout the area are further plazas and shops such as:
Lowe's Home Improvement
Sam's Club
Kohl's
The Home Depot
Costco
Publix
Other larger shopping malls, plazas and strip malls in Brentwood are:
The Shoppes at Brentwood Hills
Brentwood Place
Merchants Walk Shopping Center
Hickory Plaza Shopping Center
Shoppes at South Plaza
Dining is equally as varied in Brentwood. Many restaurants, eateries, bistros and pubs offer a variety of menu options that are sure to satisfy any craving. Whether you are looking for a place to catch up with friends or enjoy an intimate dinner, Brentwood has endless options. Some local favorites include:
Amerigo Italian Restaurant
J. Alexander's Restaurant
The Honeysuckle
Wild Ginger
Bonefish Grill
A city such as Brentwood truly offers the best of both worlds - a calm and relaxing, suburban vibe, with direct access to the thriving and pulsating big city life. Brentwood is an ideal city for those interested in a close-knit community, but who also want to be able to quickly reach all that Nashville has to offer. Combine this with the excellent schools, beautiful parks, and well-appointed real estate opportunities, and it is no wonder more and more buyers are looking to Brentwood for their next purchase.
View All Brentwood, TN Homes for Sale