The 10 Best Cities To Live In Tennessee: 2021 Edition
Posted by Tom Laskey on Monday, August 9, 2021 at 11:59 AM
By Tom Laskey / August 9, 2021
Comment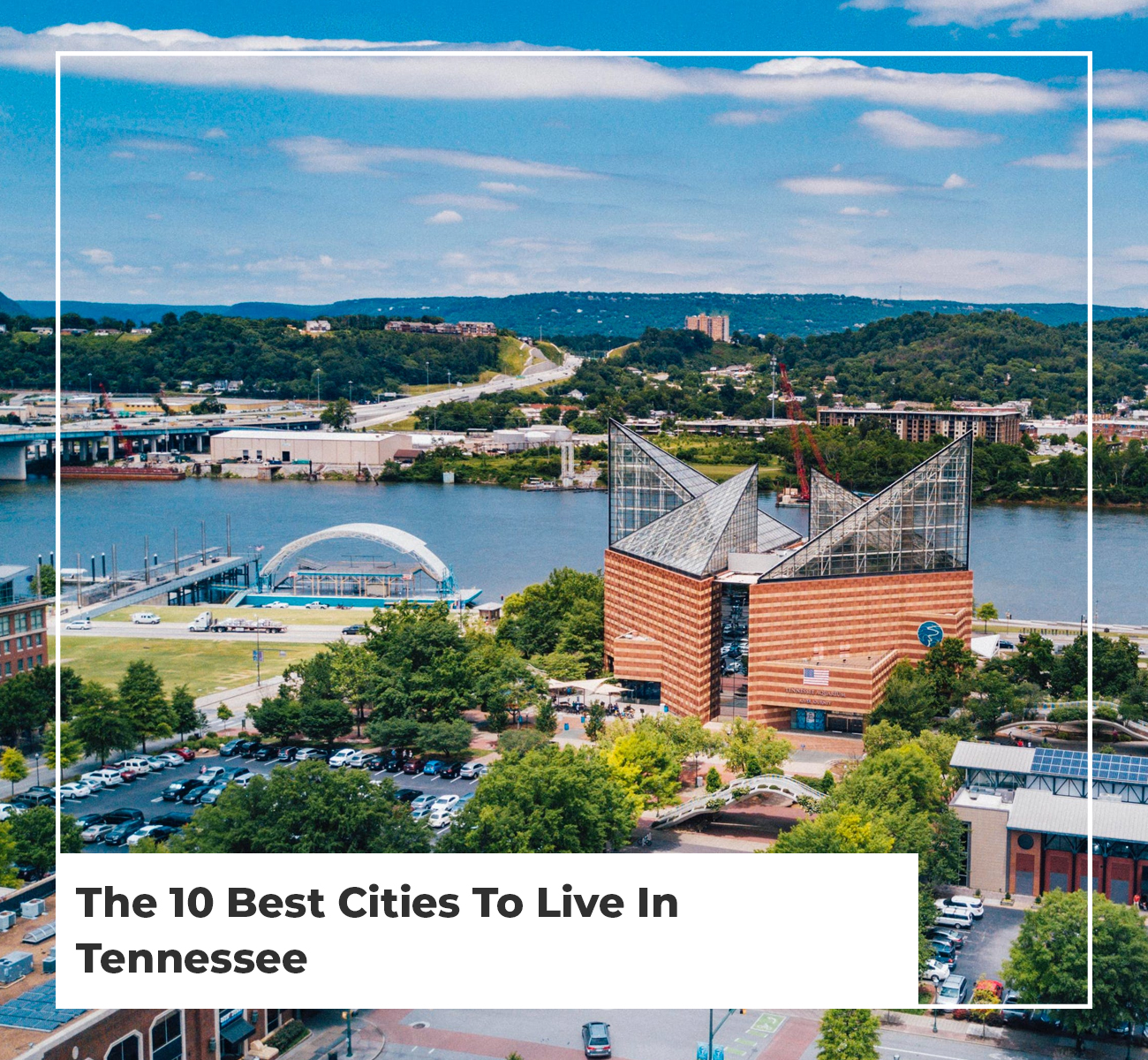 Located in the Southeastern region of the United States, Tennessee is known as the birthplace of blues music. The state has grown in popularity over the last few years and witnessed a mass influx of people visiting and living in the state. And who can blame them? With lower than average cost of living, rich cultural history, and scenic backdrops, it is not a surprise that Tennessee is up there when it comes to people choosing a state to move into.
With over 6 million people who call this lovely state home, it is the 17th largest state in terms of population. This comes as great news because the state itself is not overcrowded and pretty spread out.
In the Eastern side of Tennessee, you will find the Great Smoky Mountains which is one of the most visited national parks in all of the United States. In this state park, you will find scenic hiking trails that have different hiking levels, which gives you a chance to be one with nature and escape from the hustle and bustle of everyday life.
The Western part of the state is home to lush and vast farmlands that are more geared towards country living and simple life. If you want to own property with enough acreage that you can afford, this area is the one best suited for your needs.
Tennessee also boasts of areas that are rich in urban living like the bigger cities of Nashville and Memphis. Outside of these bigger cities, some areas are quieter and more laid back that cater to families and retirees alike.
The quality of life throughout the state is top-notch and can be attributed to award-winning school districts, a music and culture scene unlike any other, top-rated restaurants, and a lower cost of living. All these factors are reasons why a lot of people love Tennessee and call it their forever home.
Read along as we talk about the 10 best cities to live in Tennessee that you can call your next home.
Brentwood
With just over 40,000 people living in this city, Brentwood is a great size if you are looking for a city that's not too big and not too small. The city has been increasing in popularity in recent years. In 2017, Niche awarded this city as the #1 place to live in Tennessee.
Real estate in Brentwood
People love calling Brentwood their home because of the scenic rolling hills and is considered an affluent suburb. The rich and famous crowd in Tennessee can often be found in this zip code. With a median housing price of $506,000, this area is considered higher than other cities in the state but you truly get what you pay for.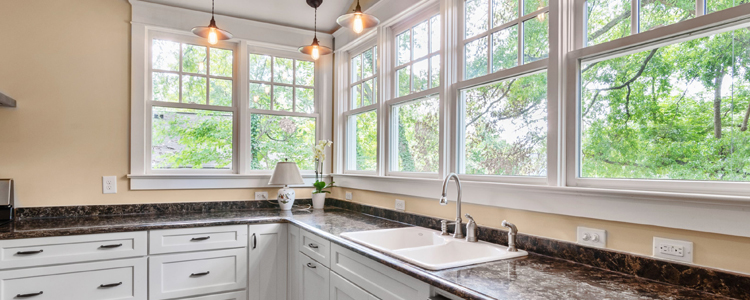 Brentwood is near the Nashville International Airport and provides easy access if you have to fly domestically or internationally.
Education in Brentwood
Brentwood High School ranks 5th in the state and has a graduating percentage of 96% which is almost perfect. Some of the schools that are included in the award-winning school district include:
Crockett Elementary
Grassland Elementary
Brentwood Academy
Brentwood High School
Ravenwood High School
Recreation in Brentwood
You will not run out of things to do in this city because it is home to spacious and green parks. Smith Park has 400 acres of walking and hiking space, and you can do a lot of recreational activities and picnics in this park. Other popular parks for recreation include:
Concord Park
Crockett Park
Deerwood Arboretum and Nature Area
Granny White Park
View All Homes For Sale in Brentwood, TN >>>
2. Franklin
This city was voted as the #1 choice for Best Southern City because of the perfect mix of history and new trendy residences and amenities. Franklin is the most desirable town in all of Williamson County. Almost anything that you are looking for you can find in this city but if you are still wanting more, Nashville is close by.
Real Estate in Franklin
The median housing price is $300,000 which is a perfect amount for a family that is starting or empty nesters looking to downsize. This city is made for history buffs with the historic Downtown Franklin area that houses brownstone houses that are truly a sight to see.
Education in Franklin
With a top-rated school district managed by the Williamson County School District and the Franklin Special Hope School District, the popular schools in the area include:
Battle Ground Academy
Franklin Classical School
New Hope Academy
Belmont University
Recreation in Franklin
Foodies will find Franklin as a great place to explore, with over 200 restaurants ranging from quick bites, fast food to romantic and gastronomical fine dining places. They are in direct competition with Nashville when it comes to restaurants located in a square mile. Some restaurants that you should try out are:
House of India
Red Pony Restaurant
Hogwood BBQ
Bricks Cafe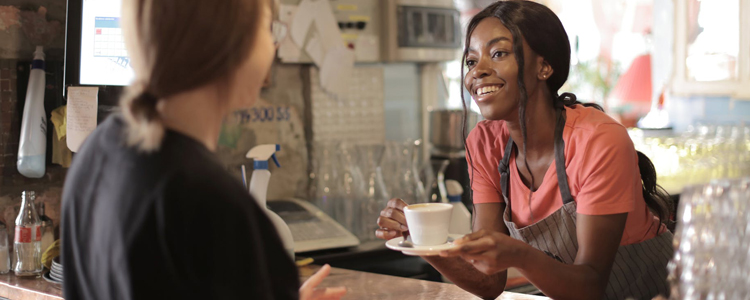 But the fun does not end there, if you are looking for historical places, Franklin has no shortage of those either. Franklin also has a lot of historic sites and museums dedicated to the Civil War and these include:
Carnton House
Carter House
Fort Granger
McLemore House
View All Homes For Sale in Franklin, TN >>>
3. Memphis
With over a million people calling Memphis home, this is where you need to live if you don't want to miss the action and the fast-paced hustle and bustle of everyday life. Memphis is the second-most populous city in the state.
Real Estate in Memphis
With a median housing price of $200,000, it is cheaper to live in Memphis because of the sheer inventory and housing options that are available to you. Home values in the city have increased 18% over the years which means that you will have a great return on your investment.
Education in Memphis
The Shelby County School district manages the 200 elementary, middle, and high schools located in Memphis. There are also a lot of colleges and universities to choose from that includes:
University of Memphis
Rhodes College
Memphis College of Art
Remington College
Christian Brothers University
Recreation in Memphis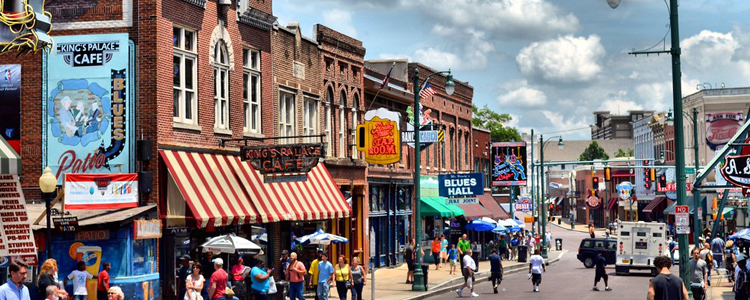 Memphis is a cultural hotspot because of its ties to country music history and the Civil War era, here are some of the places you can enjoy in the city:
Beale Street
Graceland
Memphis Zoo
Memphis Pyramid
National Civil Rights Museum
View All Homes For Sale in Memphis, TN >>>
4. Nashville
This won't be a top 10 list of places to live in Tennessee if we don't count Nashville which is the most populous city in all of the state. Known as the capital of country music, this is the place to be if you love everything "Country". Ranked #15 as the best places to live in all of the country, Nashville boasts of a lower cost of living compared to other metropolitan areas of the same size.
Real Estate in Nashville
The current real estate market in Nashville is considered red-hot and has buyers coming from all over the country including California, New York, and Seattle. This comes as no surprise because Nashville is a cheaper area to live in but doesn't come short when talking about amenities and recreational areas. The median housing price for a single-family home is $400,000 and $180,000 for a condominium. With property values looking at a steady increase of more than 30%, this city has a lot of room to grow.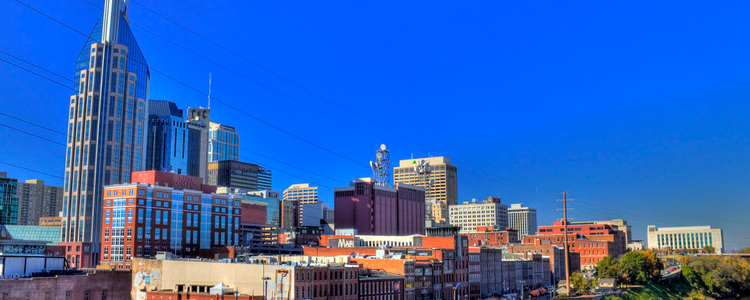 Education in Nashville
With the second-largest school district in the state, Nashville's schools are managed by the Metropolitan Nashville School District. Aptly nicknamed the "Athens of the South", Nashville is home to a plethora of colleges and universities. Some of these include:
Belmont University
Trevecca Nazarene University
Vanderbilt University
Tennessee State University
Fisk University
Recreation in Nashville
The city was founded in 1779 by Brigadier General Francis Nash during the American Revolutionary War. Nashville is located on the Cumberland River with water sourced from the Appalachian Mountains. It has a unique and special niche when it comes to recreation because it has a little bit to offer to everyone depending on your mood. Famous recreation areas include:
Bicentennial Capitol Mall State Park
State Capitol Building
Tennessee Performing Arts Center
Nashville Opera
Country Music Hall of Fame and Museum
View All Homes For Sale in Nashville, TN >>>
5. Knoxville
Known as the Marble City and is the former capital of the state, Knoxville is home to the University of Tennessee. Located in the middle of the Great Valley of Eastern Tennessee, this city boasts breathtaking natural views and a modern and trendy downtown area.
Real Estate in Knoxville
Knoxville's housing market is very in demand currently because of its proximity to Nashville. The median housing price is around $340,000 which is a steal considering how closely located it is to Nashville.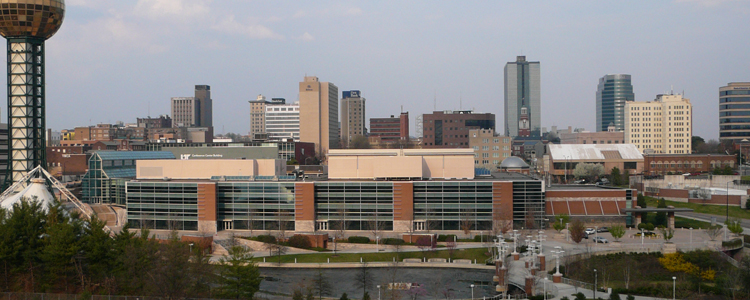 Education in Knoxville
There are numerous options when it comes to choosing among colleges and universities in Knoxville. Famous colleges include:
University of Tennessee Main Campus
Johnson University
South College
Recreation in Knoxville
Like most cities in Tennessee, Knoxville has deep roots when it comes to blues and country music. But the recreation is not solely all about music, there are numerous areas of interest that you can explore like:
Knoxville Zoo
William Blount Mansion
Civic Museum
Market Square
View All Homes For Sale in Knoxville, TN >>>
6. Chattanooga
Also known as the Scenic City, Chattanooga is the fourth-largest settlement in the state and is located on the sections of Nickajack Lake, Tennessee River, and Chickamauga Lake. That being said, there are a lot of scenic places scattered all over the city because it is nestled between the Appalachian Mountains and the Cumberland plateau.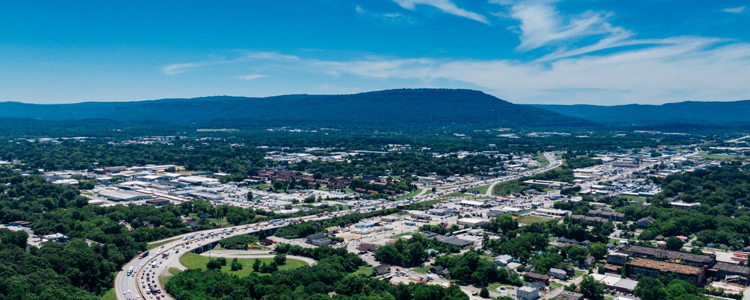 Real Estate in Chattanooga
The median home price in the city is $340,000 and is steadily increasing every year. Residents of Chattanooga enjoy a plethora of options for dining, arts, music, and recreation. This city is award-winning and well known throughout the state and country for its livability.
Education in Chattanooga
The city boasts of primary and secondary schools that are truly a class on its own. With award-winning school districts, it is no wonder that families prefer to live in this city because of its strong educational ties. Some of the best primary and secondary schools include:
Howard School
Tyner Academy
Notre Dame High School
Recreation in Chattanooga
Known as the birthplace of the tow truck and a strong affinity to country and blues music, there is something to do for everybody in the city. Famous amenities and recreational areas include:
International Towing and Recovery Museum
National Medal of Honor Museum
Tennessee Aquarium
View All Homes For Sale in Chattanooga, TN >>>
7. Murfreesboro
This mid-sized city is rich in historical sites and with a booming economy, is attractive to people looking to relocate to Tennessee. With more than 100,000 people who call this town home, it still has the small-town feel even if the population is steadily increasing year over year. The increase in population is a testament to the attractiveness and livability factors that come with this town.
Real Estate in Murfreesboro
Single-family homes and condominiums are popular housing choices in this city, with a median housing price of $181,000 which is extremely affordable compared to other areas in the state. Murfreesboro's economy is bustling thanks to the top employers in the city like Nissan and the Rutherford County offices.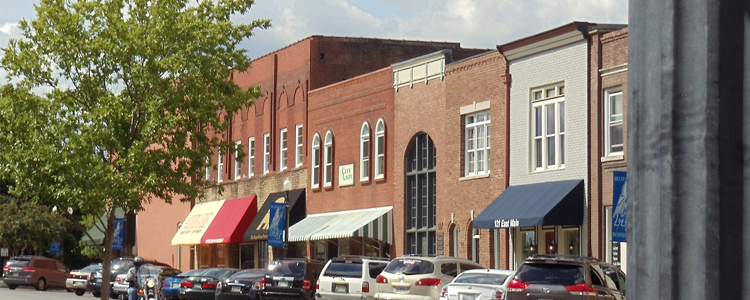 Education in Murfreesboro
The biggest undergraduate college in the state is found in this city as well as top-rated primary and secondary schools which include:
Hobgood Elementary School
Scales Elementary School
Erma Siegel Elementary School
Recreation in Murfreesboro
Many parks in the city will afford you to enjoy nature and do a lot of recreational activities like:
Cannonsburgh Village
Old Fort Park
Barfield Crescent Park
Murfreesboro Greenway System
Like most historical places in Tennessee, you will find a lot of historical landmarks and museums. The most popular places in Murfreesboro include:
Discovery Center at Murfree Spring
Oaklands Historic House Museum
Stones River National Battlefield
View All Homes For Sale in Murfreesboro, TN >>>
8. Germantown
With a population of 38,000, Germantown is considered a small town by Tennessee standards but it is small and mighty. With the lowest crime rate in all of the state, it's no wonder why a lot of people who are looking for homes tend to gravitate towards this city.
Real Estate in Germantown
With a median housing price of $450,000, Germantown is not the cheapest and most affordable city in Tennessee. If you are looking for a house to buy specifically in this city, it might be a little challenging because inventory is always low. This means that the people who currently live in this town tend to stay there and call it their forever home.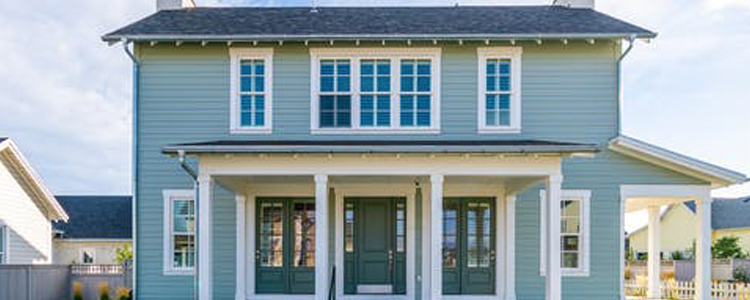 Education in Germantown
With two school districts governing and maintaining the schools in the area, it comes as no surprise that there are several top-rated schools in the area. Schools in the area include:
Houston Middle School
Dogwood Elementary School
Germantown High School
Recreation in Germantown
This small town has 27 parks, which provide ample access to visitors and residents if they want to explore nature through walking, hiking, or biking. Historical sites are also plentiful, these include:
Old Germantown
Fort Germantown
John Gray House
9. Gatlinburg
This mountainous resort town located on the Eastern side of the state is an up-and-coming tourist attraction. Also known as the gateway to the Great Smoky Mountains, this city borders the Great Smoky Mountains National Park and the ending point of the Gatlinburg Trail.
Real Estate in Gatlinburg
Property values in Gatlinburg are increasing by a rate of 3% every year and this is attributable to the desirability factor of the city as well as the quality of life it provides to residents. With a median housing price of $370,000, it is considered midrange in the state.
Education in Gatlinburg
Popular schools in the city include:
Gatlinburg-Pittman High School
Pi Beta Phi Elementary School
Smoky Mountain Academy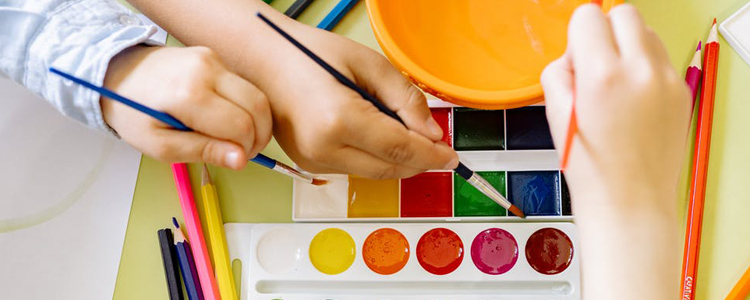 Recreation in Gatlinburg
Since it is up in the mountains, Gatlinburg houses the only ski resort in the state which is Ober Gatlinburg. Other famous recreational areas in the city include:
Gatlinburg Space Needle
Hollywood Stars Cars Museum
Ripley's Group of Attractions
10. Townsend
If you are looking to escape the hustle and bustle of everyday life, then you have to check out Townsend. This little city is a picturesque village that sits adjacent to the Cades Cove and the Little River section of the Great Smoky Mountains National Park.
Real Estate in Townsend
With a median housing price of $450,000, the city's real estate market is somewhat competitive with most homes for sale getting several offers.
Education in Townsend
With a small population, there are only a handful of schools that you can find in Townsend and these include:
Townsend Elementary
Townsend Blended High School
Recreation in Townsend
This city will certainly give you the small home-town feel but don't be fooled by the misconception that there is nothing to do here. There are so many options when it comes to recreation, whether it is nature or adventure-based. These includes:
Great Smoky Mountains Recreation Center
Foothills Parkway
Lumber Company Museum
Little River Railroad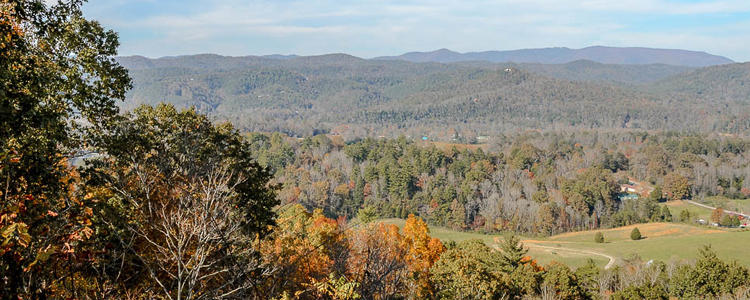 Regardless of which city you choose to call home, Tennessee provides a number of excellent options, all filled with beautiful neighborhoods, well-rated schools, ample outdoor activities and some of the nicest people in the country.
The Laskey Group represents the region's finest properties with exceptional skill using the most innovative technologies currently available. The Laskey Group offers ultimate privacy and security, speed, and efficiency. Their years of full-time experience have given them a clear understanding of the mindset of home buyers and sellers and a thorough understanding of the regional marketplace.
View All Brentwood, TN Homes for Sale